Smoothies Ideas for Kids and Grown Ups: The Smoothie Corner
Summer or spring, autumn or winter, smoothie are one of the easiest and healthiest things you can prepare for your kids especially when they are not too keen on trying new fruits or new veggies that you put on the plate or in a glass.
I speak for experience since my growing kids have never been too fond of any type of fruit that they don't know or don't seem to recollect having seen in any store. It did not help that when I first become Vegan I started to come home with all sorts of different fruits unseen to them, from the Caribbean, from Asia…it did not matter I was buying everything on the market because I wanted to try everything and wanted them to do the same. That's when the Smoothie Idea for kids came from; it originated from my desperate need to convince my children that fruits and vegetables could be a really good option to chose from when they are hungry.
So would like to dedicate this page to invite all the mums out there to share with me their experience with kids and fruits and veggies and also to share ideas of what your best smoothie has been so far.
Like they have the Book Swap Corner I would like to start the Smoothie Ideas Swap Corner and hopefully our kids and their kids will really learn to love Nature gifts.
The AvoApple
This is one of the easiest smoothies I have ever made and despite the fact that my kids do NOT LIKE Avocado and are not particularly fond of Pineapple they love this one.
I obviously created the name and told them they were having an AvoApple Smoothie which they agree to try not really knowing what was inside. Big Success.
Ingredients: (for two big smoothies)
1 full Avocado fresh or frozen if they are not in season
1/2 of fresh pineapple or if not in season you can use again the frozen ones as long as there is no sugar added
500 ml of Coconut Milk
1 spoon of Agave Syrup if you want to make it sweeter (it all depends on how sweet is the pineapple)
Every ingredient straight in the blender for a minute or so and you will not believe the texture of the smoothie…. I mean…seriously smooth.
The ChocoBerry Smoothie
Another popular one with the kids is still a very simple type of smoothie: like you might have my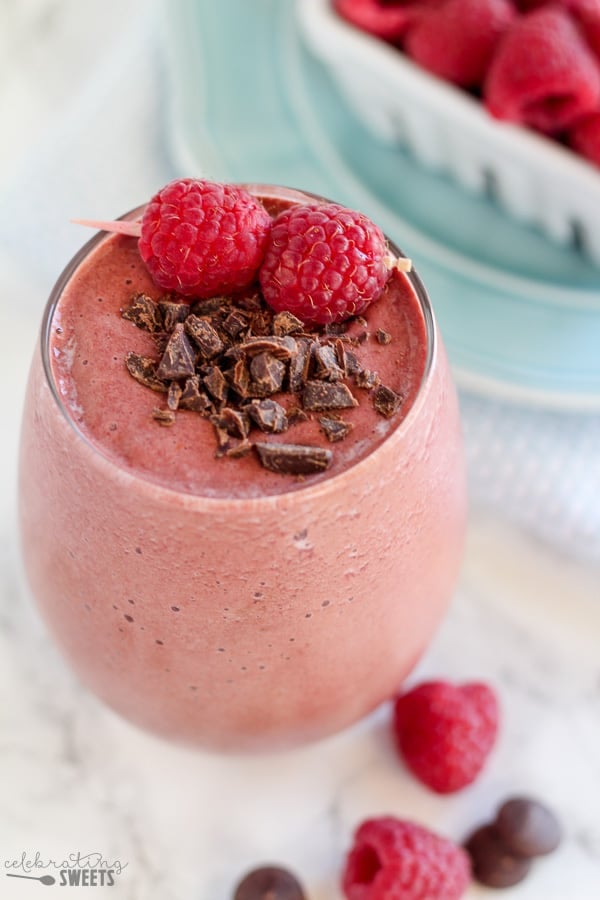 now I love to make the names up to make it look a bit more unique…at least I am trying!
Ingredients: (2 people smoothie)
1 banana peeled
1 handful of raspberries
1/2 of an Avocado
1 tablespoon of Cacao Powder
500 ml of Coconut Milk ( you can use Almond Milk as well if you prefer)
All the ingredients in the blender and if you have used frozen fruits you don't need to add anything else if you want it colder just add 1 cup of Ice to the Blender and enjoy the Smoothie
The KPK Smoothie
Now with this one, we are venturing a bit further in the vegetable and fruit world and this was my way of introducing the kids to the lovely and so good for you KALE.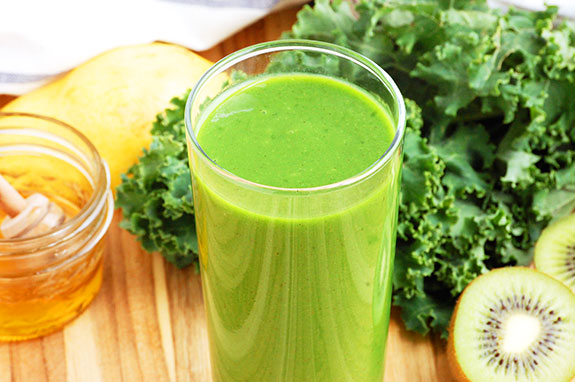 I could not call it the Kale Smoothie there is no way they would have drank it so I came up with the KPK name.
Ingredients:
K: stand for Kiwi – 1 kiwi peeled
P: stand for Pears – 1 pear peeled and cut in pieces
K: stand for kale ( the super nutritious ingredient) 1 and 1/1 Oz of kale should be enough.
500 ml of Coconut Water
on a little note, Kale and even Pears are full of Vitamin A, C, and K which are all really good for you and the kids will not even thou they are drinking a veggie!!!
I will keep posting here and add a Smoothie Ideas every day, I would really encourage all the mums and dads out there if you have any suggestions or smoothie ideas please add them here in the comment area: let this page what it was always meant to be the Smoothie Swap Corner!